Samantha Brown is an Australian editor, journalist, and media consultant based in Southeast Asia.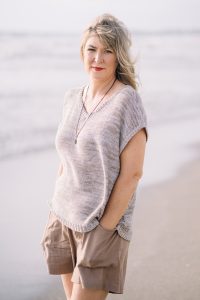 She has written for an array of international media outlets including CNN Travel, The Herald Sun, IRIN (now The New Humanitarian), Monocle, Nat Geo Traveller, South China Morning Post, Tatler, and Travel & Leisure Southeast Asia, inflight magazines for carriers including Garuda, Jetstar, Qantas, and SAS, and UN agencies including UNICEF and UNDP. Her interview subjects have ranged from Xanana Gusmao to Claire Forlani; she was once stood up for an interview by Tara Palmer Tomkinson, and Khieu Samphan has closed his front door in her face. 
Samantha has been based in the region since 1997, when she relocated to Thailand from Sydney. She did time at the Australian Embassy and The Nation newspaper and then worked as a foreign correspondent and news editor for Agence France-Presse based in Bangkok, Phnom Penh and Jakarta. She has reported from East Timor, Laos, Pakistan, Sri Lanka, and Vietnam. She is a co-founder of Travelfish.org.
Please contact her at [email protected] for her rates and availability.